Globe Stool
Laser-cut Chair Concept
The Globe Stool is designed to be fun, easy to construct, materially efficient and flatpacked.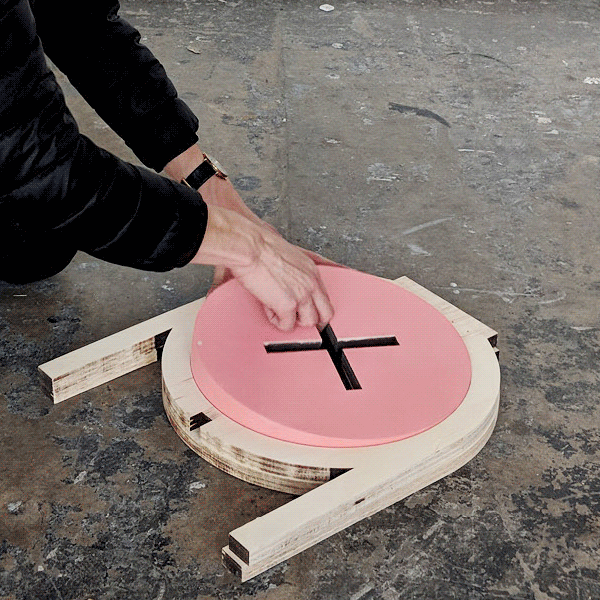 The chair is made of three pieces, each laser-cut from 0.75" plywood sheets. The design saves material by producing the seat from the negative of the legs. Thus, one 4'x8' sheet of plywood is able to produce 9 stools.
The design also lends itself easily to customization, as a variety of colors, patterns and materials may be applied to the seat.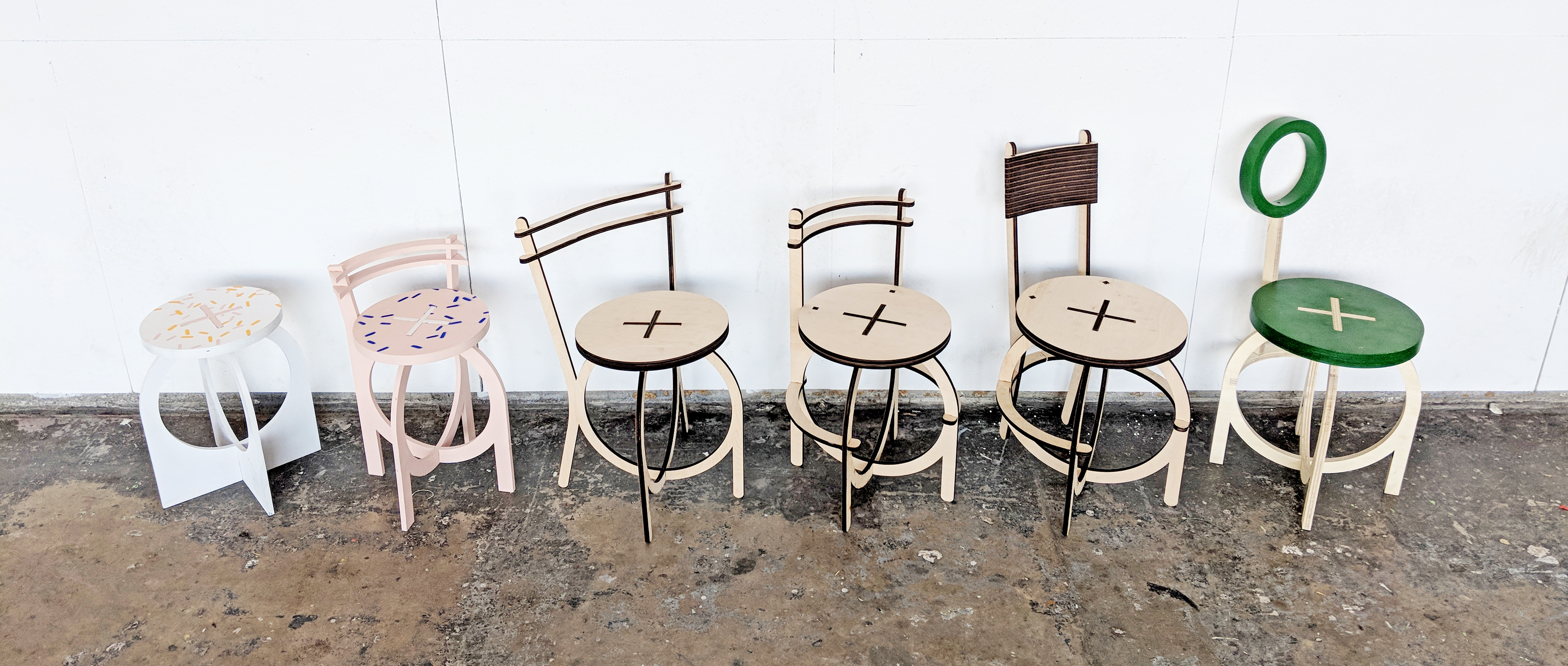 (Prototypes)
Copyright Liwei Wang 2020, all rights reserved