"Maker Park is a vision for an adaptive reuse park along the Williamsburg waterfront that captures the creative ethos of the neighborhood around it—and reflects its rich history by breathing new life into the site's industrial fabric."
The project is centered around nine 50-foot tall decomissioned fuel containers by the Bushwick Inlet. These tanks represent a piece of Bushwick's industrial history.
In order to analyse how these tanks could be converted into usable space, I imagined a series of operations that change their characteristics and make them more accessible.
Next, I studied how the tanks could be visited in sequence. I designed the tanks in more detail to create a series of different scenes. They include: a wildflower garden, a birch grove, a sculpture room, a camera obscura.
I created a set of renderings in order to allow the public to reinterpret the tanks as fantastic spaces. Finally, the design of the tanks was plugged into a landscape masterplan by Ken Smith Workshop, integrating the tanks into a 28-acre public park.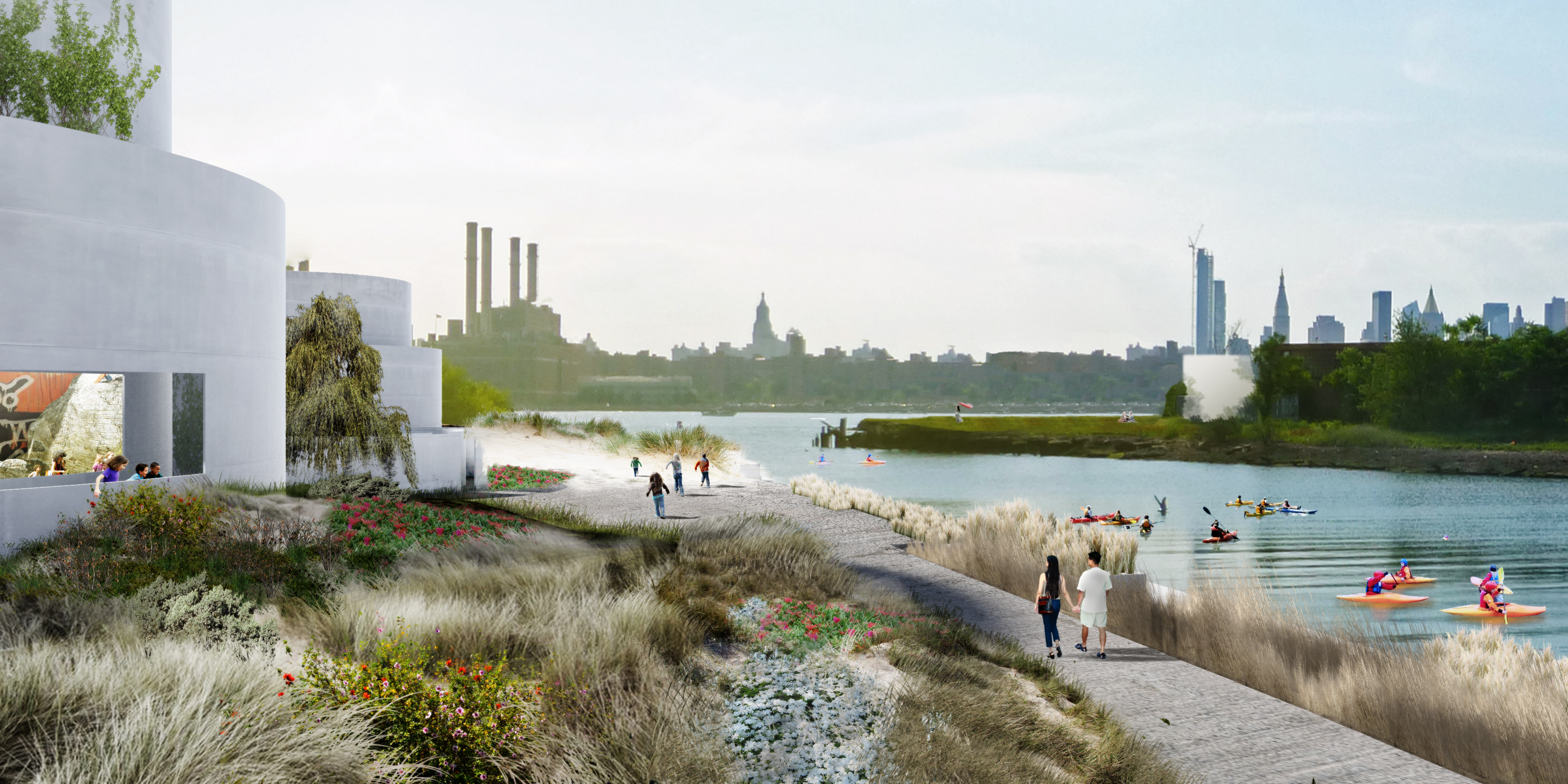 Copyright Liwei Wang 2020, all rights reserved