Memphis Wall
Rudolph Hall, New Haven, CT
Pattern + Illusion Installation
Memphis wall is an installation explores the illusionistic capabilities of pattern and image. The project was installed in a stairwell of Rudolph Hall.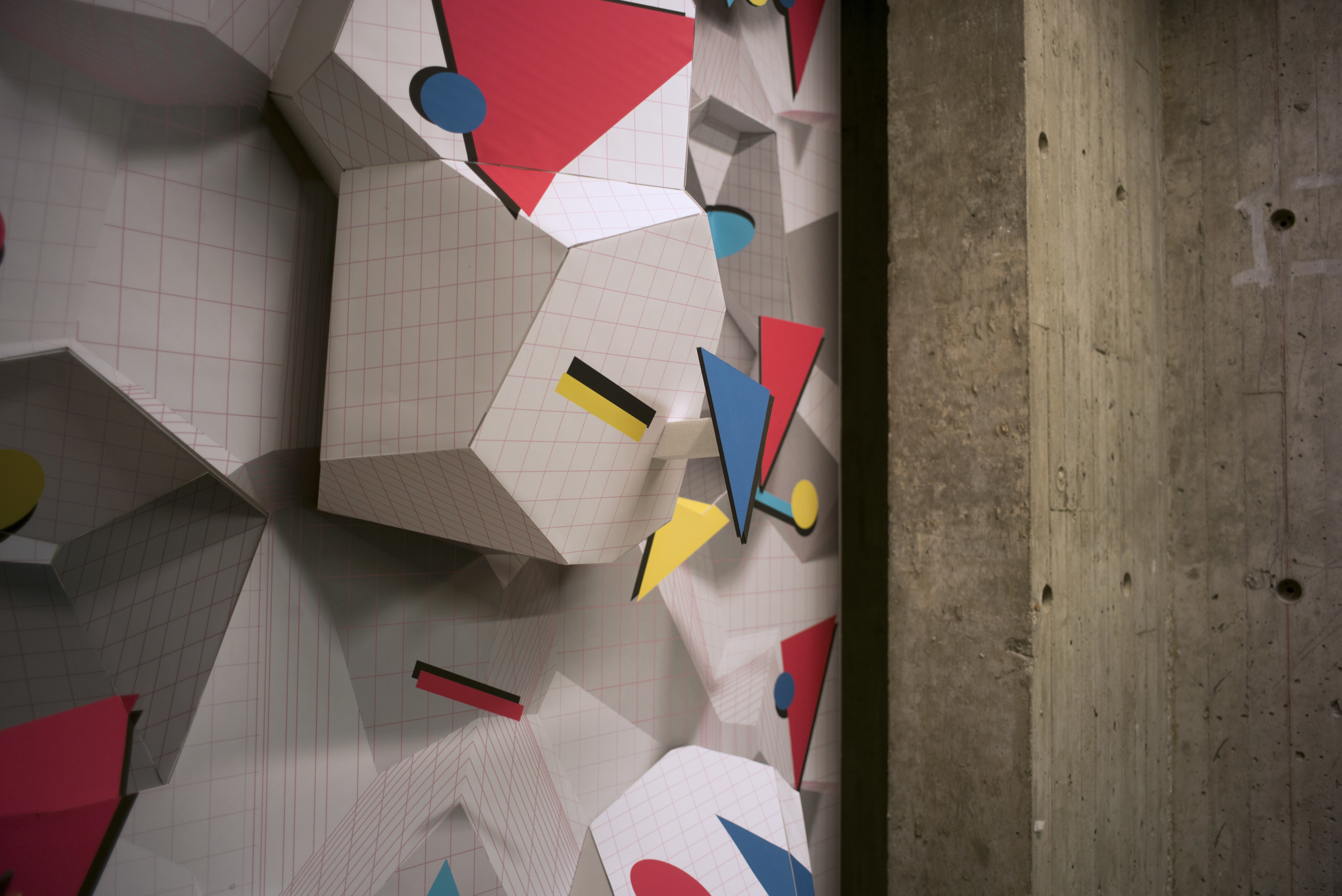 The installation uses tone to create illusions of protrusions and concavity. In the installation, six three-dimensional interventions (three protrusions and three cavities) are masked through the calibration of tones in their facets.

Copyright Liwei Wang 2020, all rights reserved