TIAA Piggy Bank
Product Design, Ad Campaign
TIAA was founded over 90 years ago, with the mission of helping people plan for retirement and life's other goals. The aging of TIAA's customer base had made the acquisition of new clients, especially those at the beginning of their careers, a high priority. How might we encourage the under-35 segment to see the benefits of managing their financial well-being?

I imagined a TIAA Campaign built around the TIAA Pig, a piggy bank "enchanted" with simple IoT technology to display low fidelity information from the customer's account. The campaign revolves around two key strategies to engage the under-35 segment.
Give them something to do
The TIAA Pig employs a display that shows financial information when a coin is inserted. Passively, the display shows hearts to represent the total number of TIAA products owned. In this way, users are incentivised to "care" for their piggy bank through the adoption of more TIAA investment products. This strategy has the added benefit of turning financial instruments into viable gifts—perfect for the graduation of a loved one.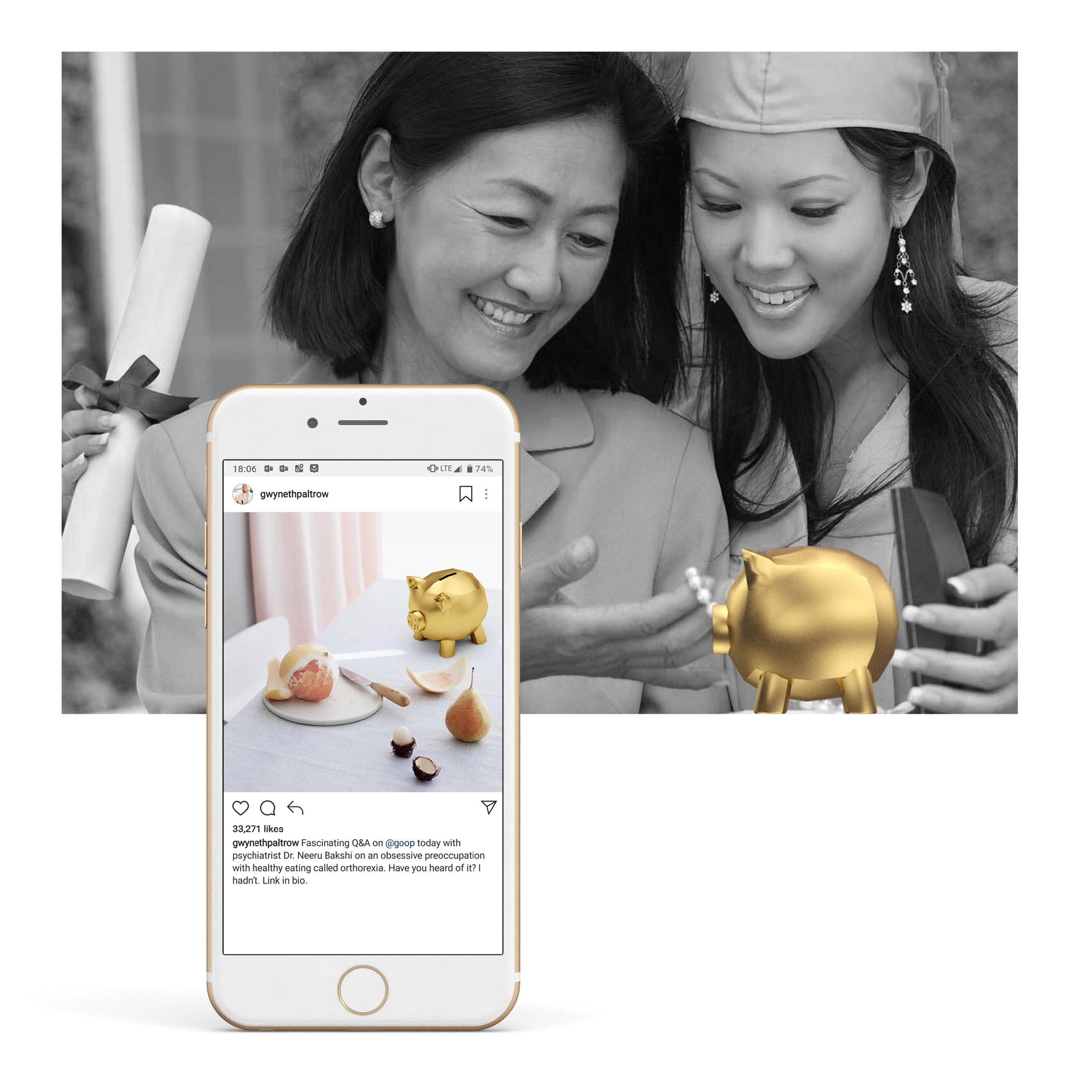 Harness the Power of Social
The TIAA Pig serves as an easy to recognize icon that greatly increases brand awareness. It provides a consistent image that can be appropriated in multiple forms of media, both online and off. The TIAA Pig also can utilise strategies such as a social media campaign that creates an association between the piggy bank and personal wellness. For example, celebrity life guru Gwyneth Paltrow would be able to post the piggy bank with her other wellness products on Instagram.
Copyright Liwei Wang 2020, all rights reserved