The Design and Innovation Handbook

I designed and edited a 120-page handbook to accompany a 10-week curriculum for the Design and Innovation Club at Yale School of Management. The handbook contains lessons and activities related to Design Thinking.
The book contains two levels of information. The reader can skim through the main concepts by reading only the highlighted texts.
Colors of Play
Colors of Play is a social science thesis about how organizations can benefit from integrating play into their everyday processes. The authors researched how children's play often leads to unexpected and delightful outcomes. To represent this, I decided to create a contemporary version of a child's hand painting for the cover illustration.

Moriyama House Game
I designed and coded an interactive visualization that can teach people the relationship between plan, section and 3D space.
Click Here to Play
Controls: ︎︎︎︎
TIAA Ad
TIAA was founded over 90 years ago, with the mission of helping people plan for retirement and life's other goals. The aging of TIAA's customer base had made the acquisition of new clients, especially those at the beginning of their careers, a high priority. How might we encourage the under-35 segment to see the benefits of managing their financial well-being?

For the ad, I used a conservative color palette that I associate with banking and investing. However, to make it appeal to a younger audience, I rendered an image with a golden piggy bank on a geometric background.
CULTURE: Inflatable Opera House

I produced and rendered a video for my final studio project: a temporary performance space for the Paris 2024 Olympics. This opera house is composed of many inflatable units that can be replicated to fill up any given site. In this way, the inflatable units are similar to bacteria in a culture.

Harbor Logo Studies
Harbor is a data-privacy startup that aims to provide a login alternative to Google and Facebook. For this logo, I was inspired by the shape and colors of the International Maritime Signal Flags.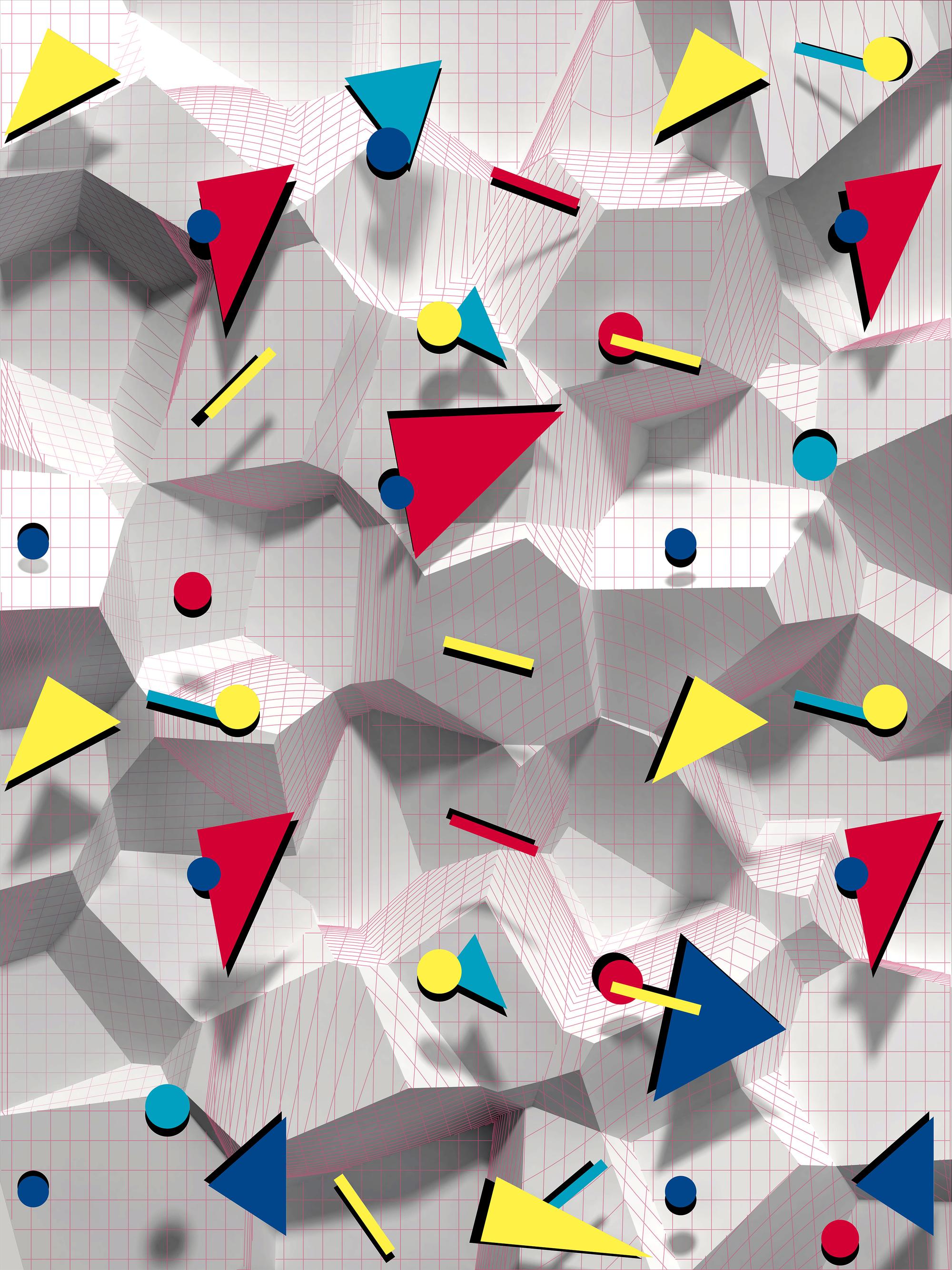 Memphis Wall
Memphis wall is an installation explores the illusionistic capabilities of pattern and image. The installation uses tone to create illusions of protrusions and concavity. In the installation, six three-dimensional interventions (three protrusions and three cavities) are masked through the calibration of tones in their facets.

Heart of New Haven Cookbook
Heart of New Haven is a community cookbook that will be sold to raise funds for the restaurants of New Haven. Each featured restaurant contributes one story and recipe. The cookbook will be marketed towards the Yale alumni community and sold in local New Haven bookstores.
Chinatown Stories Boardgame
I designed a mock boardgame for an research project investigating the unique urbanism of Manhattan's Chinatown through aesthetics. The board game imagines a hypothetical situation where the three Chinese enclaves agglomerate power to take over New York City. The cards in the game address stereotypes of the Chinese-American community. For example, you get points when "another Chinese-American student is admitted to an Ivy League university".
To learn more, watch my interview about this project.
Outlines Logo + Identity


Outlines is Yale School of Architecture's LGBTQIA+ affinity group. The logo can be adapted in playful ways to suit any given event.
Copyright Liwei Wang 2020, all rights reserved